Okay, so I pretty much live a split life between NYC and my actual home. To keep up with CRU, I am constantly bouncing between my two homes. Unfortunately, in New York right now, it is 37 degrees, and in Texas, it is 81 degrees!!! I have a completely different wardrobe when I travel because the weather is just SO different. 
The great thing about my double life is that I can wear my trendy scarves and dress up in cute coats when I am in NY! Who doesn't love dressing up every once in a while? Anyway, here are some of my favorite travel outfits from The Pink Frock's website!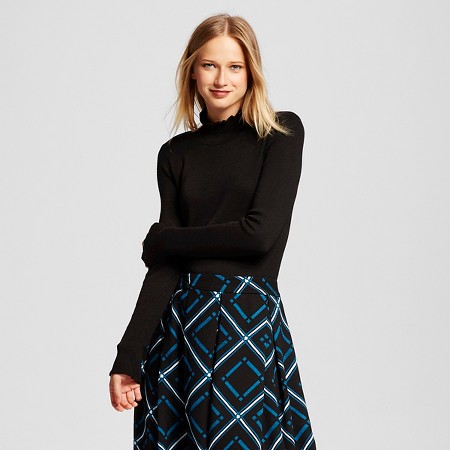 A basic turtleneck goes a long way. You can be cozy and comfortable with it plain, or layer up for extra warmth and style!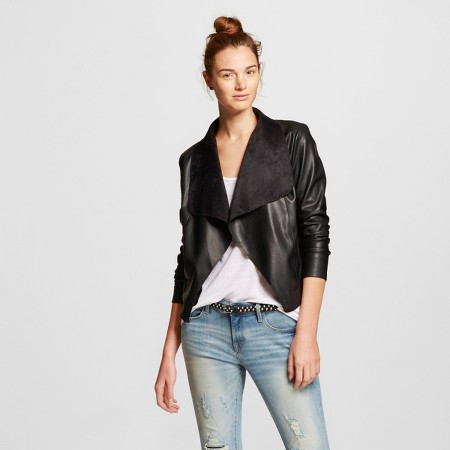 A black leather jacket is a staple item! Not only is it a classic piece for every outfit, but it also blocks out those harsh northern winds. Stay warm, but be cool :)
And don't forget a jean jacket for lighter days. Another timeless piece! I love these because I can switch from business casual to coffee-shop friendly in seconds.
You can never go wrong with bold stripes! When I toss outfits into my carry-on, I don't always have time or space to make each individual outfit and to match each item strategically with another. That's why I go with a lot of basic items that can be mixed and matched easily. Stripes are one of those cute things that can go with anything! 
And last but not least- SCARVES! A black and white scarf like this is great to throw in a carry-on. I can get on the plane in a warm-weather outfit for Texas, throw this on along with a jacket, and instantly be ready for NYC! 
So that's how I transform into a New Yorker within minutes!
What are your travel secrets? :)
    XOXO - Darbie
Darbie Angell